Home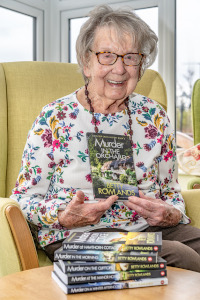 We are very sad to announce that Betty Rowlands has died just a few months before her 97th birthday.
She passed peacefully in the residential home that she called 'home'.
She will be greatly missed by her two surviving children, her grandchildren, great grandchildren, other family members, her friends and you, her many readers.
The resurgence in interest in her Melissa Craig and Sukey Reynolds books in her last years gave her immense pleasure. She loved to receive emails from her fans knowing that her writing was being so enjoyed.
Betty may no longer be with us but Melissa and Sukey are still there solving those mysteries. Keep on reading!